---
Page Menu
---
Guarding
WITH US YOU CAN FEEL SAFE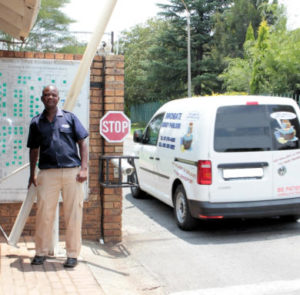 Unarmed guards are placed on the premises on a 24 hour basis. This placement is based on either a monthly or annual contract. All potential security personal are checked and screened for criminal records before employment is completed. Due to the fact that we employ staff locally from the surrounding area in which our contract or clients reside, any transport problems that may occur are eliminated. All security personnel are registered with P.S.I.R.A. All sites and clients Management on a regular basis.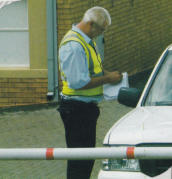 ---
Armed Response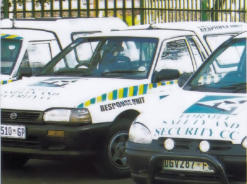 Formel Security Group has a well-trained armed response unit and is passion driven in taking care of our clients and employees. With three vehicles on patrol in and around Olifantsfontein and another three vehicles doing site visits 24 hours per day, our armed response unit is there to ensure the safety of our clients and their assets and keeping our security officers alert at all times.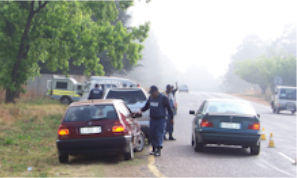 During each 12 hour shift the supervisor will visit your site three times. During the course of his visit the supervisor will drop off visitation slips and sign the OB book as assurance to our clients. In addition to this random site checks are performed throughout the night to ensure that our security officers are always alert at their posts.The Formel Security Group general manager regularly visits clients and is open to recommendations that would improve our performance and services.
Free Alarm System
Upon signing up with Formel Security Group you will receive a free alarm system consisting of:
Control Panel
Keypad
2 Door Contacts
2 Motion Detectors
2 Stationary Panic Buttons
2 Sign Boards
This alarm system is linked via a radio signal to our control room where we have security officers on duty and can alert our guards should there be an emergency security incident at your property.
---
Armed Escorts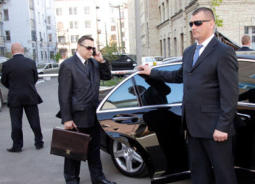 Also available to our clients in an armed escort for accompanying to the bank, events or any other security needs the client may require. All vehicles and personnel allocated are unmarked, so that the only person who is aware of us is the client. All specifics will be discussed with the client in detail, including travelling specifics, premises and any other details. These details are in arrangements to ensure all safety requirements are met. All details are kept strictly confidential.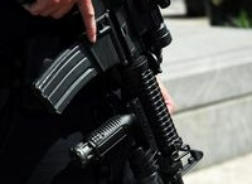 ---
CCTV Operation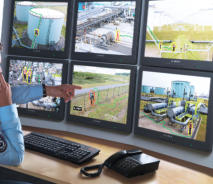 We will assist with all of your CCTV operations by placing a fully capable CCTV operator in your CCTV room. Through experience we have found that it is more feasible to have a CCTV operator from an independent company, this eliminates any the point of conflict between the operator and the access control security company. When and here requested we place physical challenged individuals.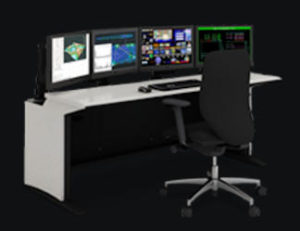 ---
Police & Security OPS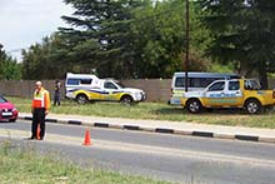 Formel Security Group are actively involved in Police Operations from time to time. This builds valuable ties with our law officers and gives us hands-on experience in law enforcement and crime prevention in our community.When the opportunity arises we can be seen assisting our local police with a roadblocks as well as the monitoring of shebeens and night clubs.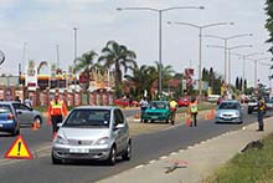 ---
Community Services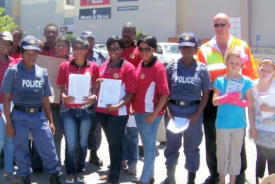 Formel Security Group are also involved in the local community in Olifantsfontein and Kempton Park.Here we can be seen assisting our local police in monitoring a peaceful gathering of community members.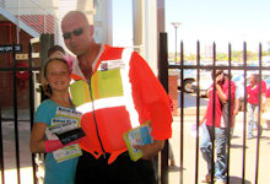 ---
VIP Protection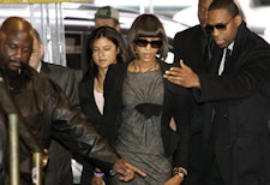 Formel Security Group VIP Protection services includes the protection of high profile people. We have performed VIP protection on a number of occasions and have the experience to offer valuable protection in situations where complete security is essential.
---
Private Investigations
Formel Security Group cover all investigations and surveillance requirements for you. Which includes?
Keeping track and surveillance of your delivery trucks or vehicles.
Vehicle accidents
---
Special Events
Formel Security Group provide any special events security you may require. Which includes:
Placement of guards on all entrance and exit points. Backstage or back house security areas.
Security placement at your V.I.P area.
Supply of all vehicles guards required for the event.
---
Technical Division
Our technical division handles all security products and hardware.
We can source, supply and fit the following products: